It's Simple, We Buy Houses
OUR PROCESS IS
Simple
Fast
Flexible
Become one of over 4,000+ to sell a home to YellowBird. With over 15 years of home buying experience and thousands of home owners helped, you can have confidence in the most trusted and experienced real estate home buyers in Jacksonville, Florida.
13361 Atlantic Blvd,

Jacksonville, FL 32225
About us
WHAT MAKES YELLOWBIRD DIFFERENT
The team at YellowBird will treat you honestly and ethically. If buying your home is a win-win solution for all parties involved, we will make you a reasonable offer, and we will honor our commitments. If we can't help you, we will advise you on all your options and help lead you in the right direction. Being the most experienced and reliable property investors in the area, you can have confidence that we are going to follow through on 100% of the offers we make. We have a mutual goal to sell your house quickly and are here to make the process hassle free.
4000
Homeowners we've helped
50
Five star Google reviews
In the news
AS FEATURED IN
SELL YOUR PROPERTY FOR CASH TODAY!
Get an all cash offer. Skip the inspections and appraisal. Avoid closing costs. No realtor fees. Close on your schedule. Make selling your home hassle free.
What we do
WHY WORK WITH US
We make it simple. When you sell to YellowBird, we are able to skip the appraisal and inspections for the painless sale of your home
Our team is fast. We don't play the waiting game. When you work with us, we close on your schedule and will help with your move. If you're looking for a quick sale of your home, we are THE team to make it happen
While your traditional home sale is much more complicated and involves a longer timeline, we have the flexibility to make your home sale hassle free. Avoid all closing costs and realtor fees when you sell to Yellowbird
How we do it
OUR 4-STEP PROCESS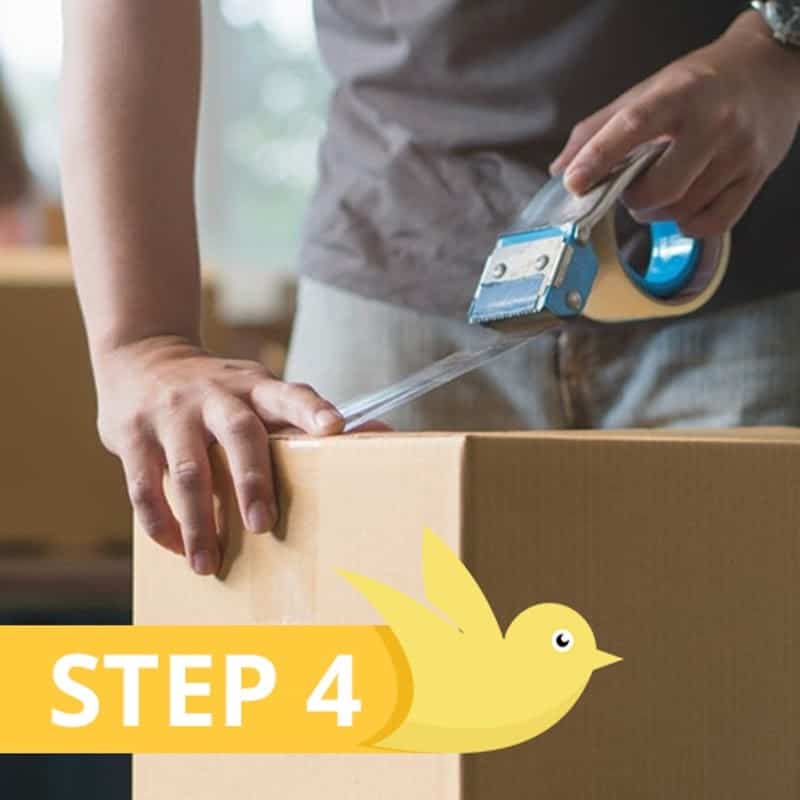 Faqs
FREQUENTLY ASKED QUESTIONS
Before we go out to your house, we'll run an analysis on your whole neighborhood and see what houses just like yours are selling for in fully renovated condition. Once we have a price on that, we do a walk through of the house with you and go over the repair estimate. Once we have a price for that, we take both of those numbers and plug them into our formula in order to get you the highest and best offer we can to create a win-win situation. This adds up to a quick house sale and an all cash offer.
That is an added benefit of working with YellowBird. We cover those costs and give you a full cash offer.
The 4-step process is simple. 1. Request an offer: We will ask a few basic questions about your property. 2. Conduct a home evaluation: We will accept your home in "as-is" condition. 3. Get a cash offer on the spot: Review price and terms of cash offer. 4. Pick a close date: Close within 24 hours or anytime you choose.
Testimonials
Our clients say it best
YellowBird Home Buyers are great to work with! I can't recommend them enough if you need to sell your home quickly and professionally.
Jannah Jordan
Satisfied Seller
Kyle and Pat are a great team and leaders in the real estate investor community. They are always looking to partner up on a good deal & can close super quickly. A great option for someone who wants to sell their home in any condition.
WHITNEY RICCI
Satisfied Seller
Yellowbird is a smooth process from the minute they answer the phone right up through the closing. Pat and Kyle were super helpful and very knowledgeable of the business. I recommend them to anyone trying to sell a house who does not want to go through a hassle while doing so.
GREGORY A
Satisfied Seller
If you are looking to buy or sell your home, I would highly recommend Yellowbird services.
Jonas White
Satisfied Seller
I have had the opportunity to collaborate with Pat on several deals. He was extremely helpful and willing to share his knowledge. I am greatful to have someone I can reach out to that is trustworthy and knowledgeable.
RACHEL DANIELL
Satisfied Seller
I've worked with the team at YellowBird Home Buyers for years and one of the things that often sets them apart from other investors is that they really want to do the right thing for everyone involved.
Melissa Marro
Satisfied Seller
Yellowbird and their staff were so helpful. We were able to sell our home very fast. Fast closing! Everything we expected and more. Their offer more than met our expectations!
Nathan Stuart
Satisfied Seller
Sell your property for cash
WORK WITH US
Our mission is to provide solutions for homeowners in difficult situations.
With over 15 years of experience in real estate we know the ins and outs of the industry and have the knowledge and resources to make selling your home simple, fast and flexible.